Upcoming Presentations from the Versant Team at HPS Cleveland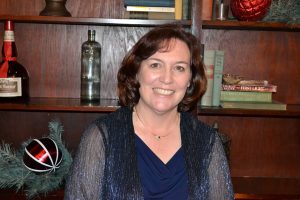 KALAMAZOO, MI (June 29, 2018) – The HPS 63rd Annual Meeting & Exhibition is quickly approaching and we are pleased to have two of Versant's own presenting abstracts while in Cleveland.
Ben Ramsay, Versant's Director of Operations & Technology Applications, will be presenting his abstract ODYSSEY – A Modern Management System for Radiation Safety Programs & Personnel Dosimetry on Monday, July 16th during the presentation Exhibitors of HPS: A Special Discussion on Products and Services in Room 7 at 3:30 PM.
On Tuesday, July 17th, our Director of Regulatory & Training Services, Sandy Konerth, will be presenting her abstract Radiation Safety for Administration of Iodine-131 Monoclonal Antibody as part of the Special Session on Medical Health Physics at 8:45 AM in Room 5.
Versant Physics is a Gold Sponsor of the Health Physics Society 63rd Annual Meeting & Exhibition. Throughout the week, you can stop by and say hello to our team at booth #220, where we'll be happy to provide you with additional details and schedule demos of ODYSSEY.
We look forward to seeing you in Cleveland!