A Radiation Safety Program Management Software Suite designed by Radiation Safety Experts.
Safely track and dispose of radioactive material in your facility.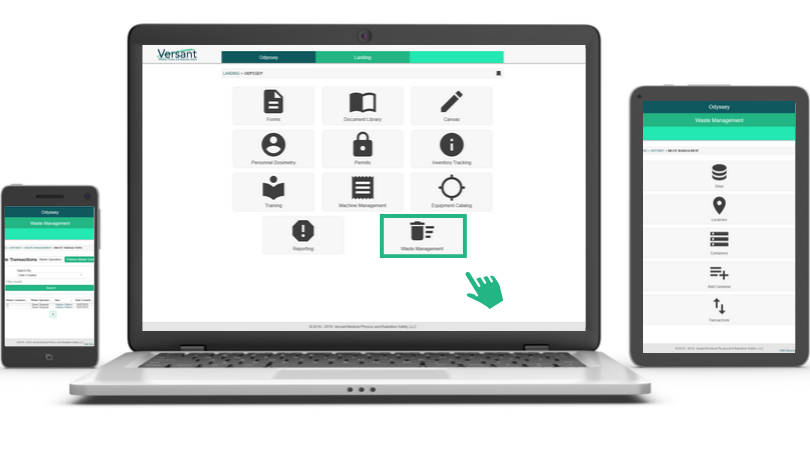 Click below to view free, 5-minute simulations highlighting Odyssey's featured modules.
Inventory Tracking Module
Personnel Dosimetry Module
Interested in learning more?
CONTACT A MEMBER OF OUR SALES TEAM TO SCHEDULE A LIVE DEMONSTRATION.
Send us your questions or concerns.
© All rights reserved. Versant Medical Physics & Radiation Safety 2016-2019.