Welcome to the Versant Physics blog.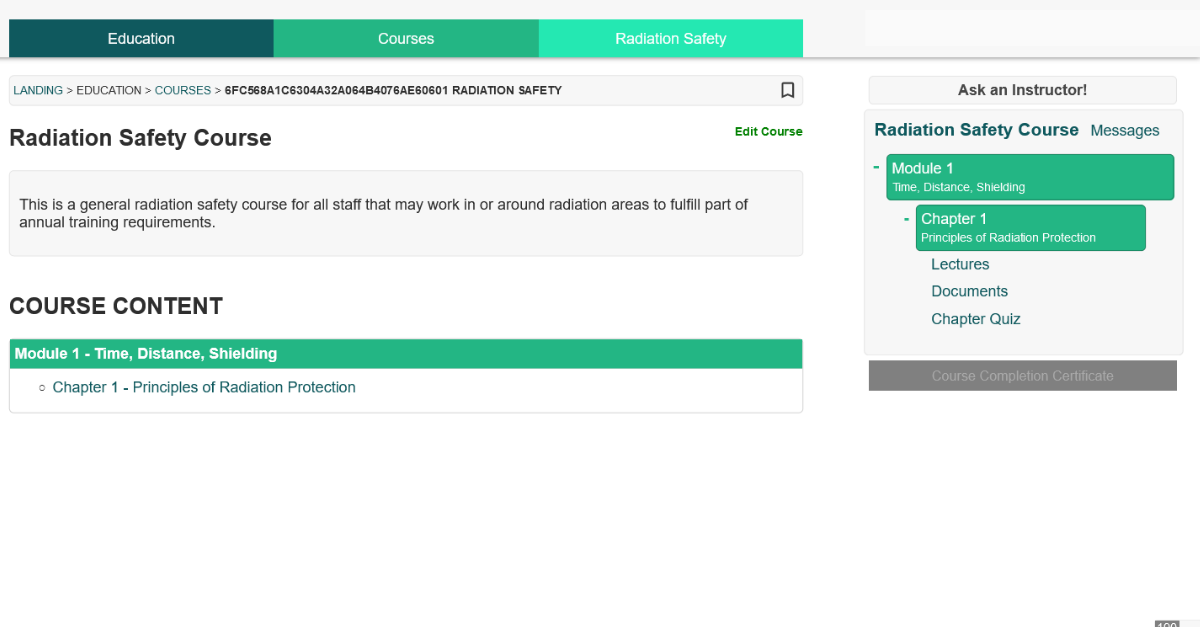 Join us for another round of our Odyssey How To series with Odyssey Implementation Analyst Katelyn Waters. We discuss how to carry out certain functions of the Training module and
Read More
Odyssey
Decrease risk and maintain compliance in your radiation safety program with our cost effective, cloud-based radiation safety software.
Learn More
Virtual Courses
Earn your continuing education credits on your schedule and from the comfort of your home with our library of CAMPEP and ASRT accredited online courses.
Learn More
Send us your questions or concerns.
© All rights reserved. Versant Medical Physics & Radiation Safety 2016-2021.